This game is produced by Armor Games and NotDoppler. It is an extraordinary well-made game, with a spectacular graphic and simple menu. The menu allows to the gamers to navigate easily through it. The game also has an excellent opening sound that is a perfect match for the game. This game will impress you from the first look. It is not too realistic but also not too cartooned. You will see that the graphic is a perfect fit for the game as well as the sound which were picked for it.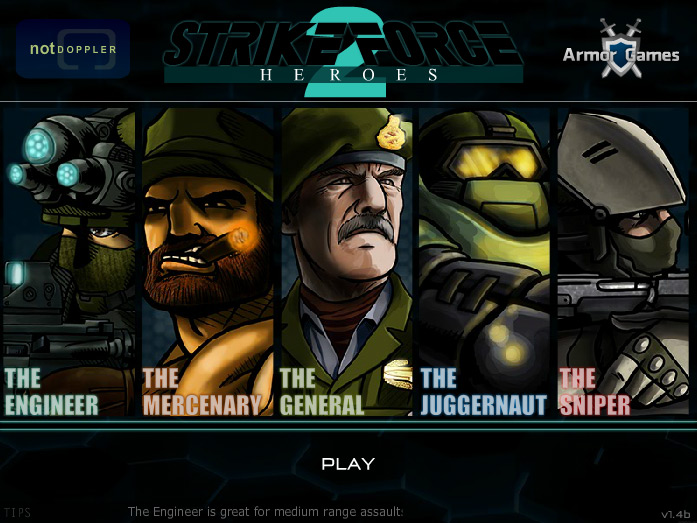 Each weapon from the game has lots of details, which makes from this game an outstanding one. Still, the game has a small problem. The quality of the game is way too high and if the gamer has an under performing computer, he can take his thoughts from playing Strike Force Heroes 2. The game is created in a unique way. The maps, unlike other games, are not built; they were drawn.
How to play Strike Force Heroes 2
Considering that the game was especially created for teens, you can expect many funny things. The game is easy to control with the mouse and some keys. You can choose what levels you want with the Difficulty Option, so you will not have issues because neither level is too tough or too easy. Your mission will be only one. You have to win no matter who you shoot. Winning is simple as all you have to do is to kill the enemies or take their flags.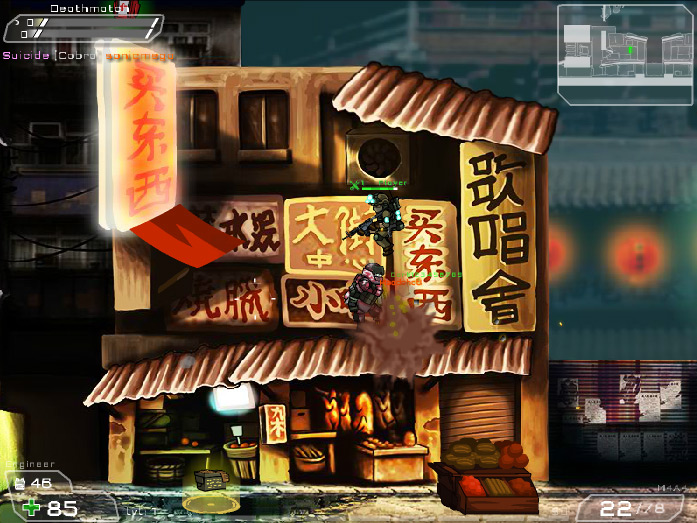 Once you finished killing all the enemies or to taking all their flags, the mission will be completed and you will be able to unlock another mission. During the game, you will have the option to also try the new two game modes that have a lot of action and many new weapons.
The shop will offer you after a finished match new and unique weapon, which can be extremely useful in the further matches. After each level, the shop will have in stock new weapons and items that can be purchased with the cash that you've earned in the previous matches. Also, after each match, you can try to win some new and unique weapons with the help of the slot machine.
If you have enough luck, you can win Camos and some Special Weapons. Also, with every level that you have finished, you will be able to unlock new skills, new appearances and new killstreaks.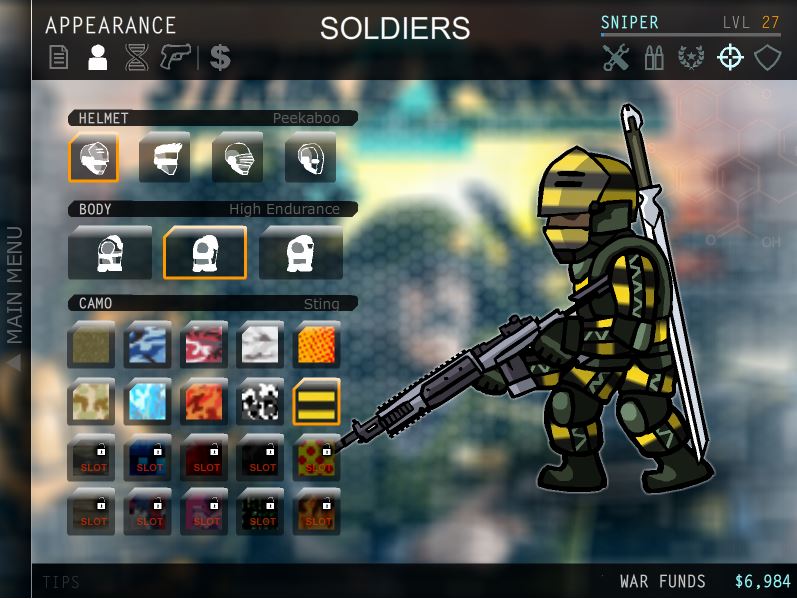 This game has an innovative way of saving each level that you've made. You can choose to return to a level anytime you want. After all, there are too many things that can make any gamer to return to some levels. This is an excellent game with only one defect. It is too performing for many computers as it has some requirements as an updated Flash Player of 11.2. However, if you have a performing PC, you should not waste time and start playing the game as soon as possible.
Strike Force Heroes 2

,