If you're looking for an action-packed, blow-'em-up-and-knock-'em-dead style game based on war strategy, then look no further than the unblocked version of Strike Force Heroes. This game is sure to keep you on the edge of your seat while you shoot down and blow up enemy targets to reclaim victory in the middle of a deadly war.
Now capable of being played from virtually any computer, anywhere in the world, players can get their fix of blood and gore whether they're at school, at work, or relaxing on the couch at home. Count your blessings and say your prayers and enjoy Strike Force Heroes today!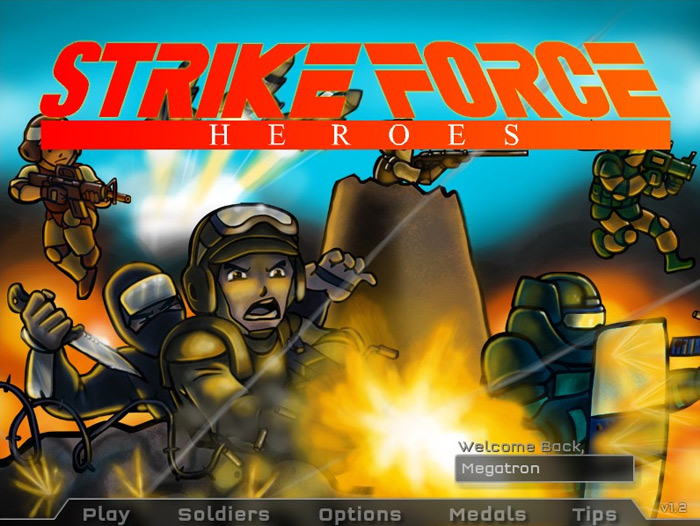 How to Play
The game features over 10 campaigns, plenty of challenges and three difficulty modes to ensure you, the player, never gets bored. You begin playing as a basic soldier, ordered to enter the battlefield and kill as many enemy targets as possible. At the beginning, your gear and basic weapons leave a lot to be desired, but as you gain ranks and levels, you can purchase and upgrade your gear to be better, stronger, more durable and more accurate than any of the other players on the field. Improve your skills, armor, and weapon sets to complete missions and levels to unlock impressive medals and more powerful weapons.
Player Controls
The player controls are pretty standard for this type of game. You can choose to use either the W, A, S, and D keys or the arrow keys to move your soldier around the map. Additionally, pressing the spacebar allows your soldier to jump to higher platforms for a better shot at the enemy. Switching weapons is as easy as a push of a button in Strike Force Heroes; simply press the Shift or E key on your keyboard. Finally, players can activate the Killstreak mode by pressing the E key or Control key on the keyboard, and reload weapons when their clip is empty by pressing R key. In order to aim at your target properly, simply use the mouse to line up your shot.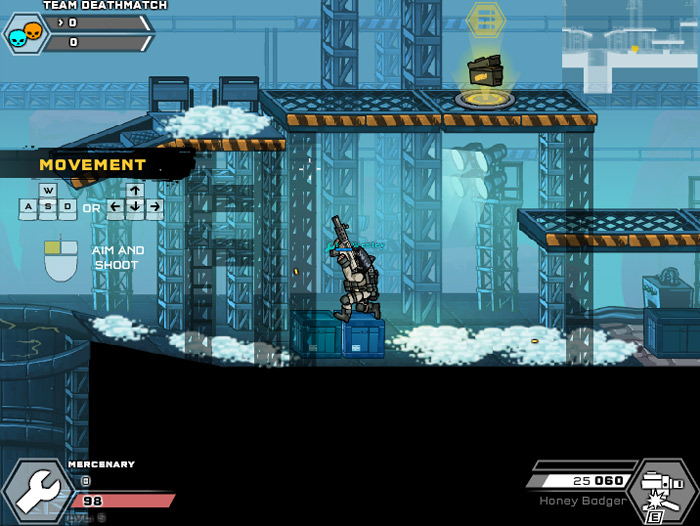 Strike Force Heroes offers all the great benefits of other first-person-shooter style downloadable games, but is played as a free browser game on the internet. Its impressive graphics, amazing attention to detail, as well as the sound and effects included in this game makes Strike Force Heroes one of the most sought-after free browser games in the world. Now, players can easily play from any location with the unblocked version, so whether you're looking for something to do during study hall at school, while on your break at work, or just lounging around at home, you can be sure to get an enjoyable experience from any computer.
Strike Force Heroes Unblocked

,